Differentiating Feature
New Castelar College International School

We work under the AERO curriculum framework, a project of the U.S. State Department's Office of Overseas Schools and the Overseas Schools Advisory Council and the Spanish Curriculum, approved by the Ministry of Education, Culture and Sports
The areas that make up the school's international curriculum are taught 50% in English by qualified, native teachers from English-speaking countries, and the other 50% is taught in Spanish by qualified Spanish teachers. All this gives us a great differentiating feature from other schools in the Region of Murcia.
New Castelar College is the only center in the area that offers an equilingual and international quality education. We are committed to pedagogical, technological, language and curricular innovation. For this reason, we not only provide our students with the best material tools, but also with specific knowledge in accordance with the evolution of society and business, encompassed in such exceptional and differentiating subjects as "Public Speaking and Communication Skills" and "Business Studies". "Oratoria y Habilidades Comunicativas" y "Business Studies".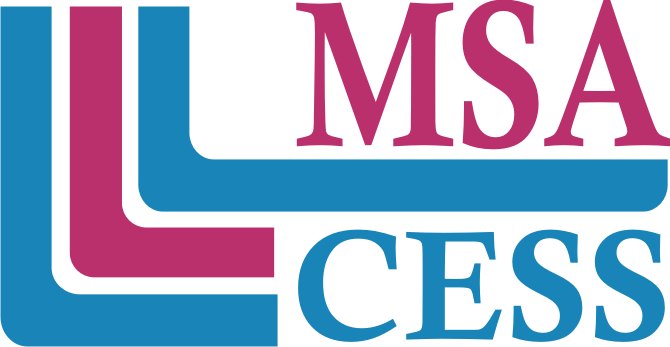 EEUU
MSA (MIDDLE STATE ASSOCIATION). – EE.UU.
New Castelar College está acreditado como centro internacional por MSA (Middle State Association)New Castelar College is accredited as an international school by MSA (Middle State Association), one of the most prestigious associations in the world, recognized as such by the official educational organizations of the United States. This accreditation gives the school the authority to issue High School Diplomas. The Excellence by Design protocol is designed to strengthen the school's existing protocol, placing special emphasis on specific areas of improvement in student performance and organizational capacity. It also provides prescriptive procedures to ensure that MSA's rigorous standards are maintained to ensure the school's continued growth and improvement.
The MSA Visiting Team periodically inspects 12 standards that must be aligned in compliance with NCC's Mission, Principles and Graduate Profile, evaluating the center's administration; executive and educational leadership; implementation of the academic curriculum; financial situation; staff organizational capacity; hygiene and safety; educational programming; school assessment processes and evidence of school performance; student services; school life and student activities; center resources, as well as student welfare, among others.
This assessment allows for objective and external results of the school's quality, student achievement and overall school management
During their last inspection visit in November 2022. Mr. Michael Emborsky, Chair Person of the Visiting Team said:
""After meeting with many faculty and staff members, students, administrators and parents, it is clear that NCC is an organization committed to being the best bilingual college in the region, if not the country! From our conversations with all stakeholders it was clear that NCC is committed to being accessible to all who apply and can afford NCC. All of the stakeholders we spoke with love the school, are proud to be a part of it and seem truly committed to the future of New Castelar.
Students and parents are very appreciative not only of the high level of academic instruction, the excellence in English and Spanish instruction, and the feeling of community and "family" that many described, but expressed that students feel welcome here and are well integrated into the school community. Staff also expressed feeling part of a "family" environment. As visitors, we can understand these comments, as we observed extremely well-mannered and friendly students who obviously care about each other, and we witnessed positive interactions between students and teachers. It is clear that NCC is a special place.
Our team was impressed by the support and operations staff we observed during our visit. The buildings and courtyards are well maintained and immaculately clean, the cafeteria and custodial staff are efficient, service oriented and attentive. Their hard work creates a comfortable and welcoming learning environment."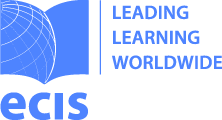 Reino Unido
ECIS (EUROPEAN COLLABORATIVE OF INTERNATIONAL SCHOOLS)
Founded in 1965, ECIS is the leading global collaborative network promoting and supporting the ideals and best practices of International Education. This global not-for-profit organization offers learning, credentialing and professional tailor-made solutions for schools that become part of its network. ECIS supports quality education through its products and services, providing continuing education at the highest level to international school faculty, management and administrators.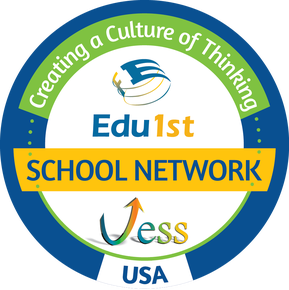 New Castelar College is part of the Network of Visible Thinking Centers, VESS, an innovative educational model based on the Harvard University's PROJECT ZERO, integrated by Howard Gardner, Nelson Goodman and David Perkins, among other researchers from the School of Education of this prestigious American university.
The VESS Project is committed to creating a culture of thinking using the development of PEP: Thinking as a Pedagogical Strategy helping children in their task of mind building from infancy to maturity, knowing and working with the principles of natural child development.

ESPAÑA
ACADE (ASSOCIATION OF AUTONOMOUS PRIVATE EDUCATION CENTERS)
ACADE is a business organization that was founded in 1978 with the aim of defending and promoting non-subsidized private education, based on the recognition of this right in the Spanish Constitution. This Association defends and promotes authentically private education and the freedom of families to choose the center and the educational model they want for their children; a right enshrined in the Spanish Constitution and in various international agreements, as well as in the Declaration of Human Rights.
 ACADE's Mission is:
Maintain the principle of free creation and management of educational institutions.
To defend the freedom and autonomy of the centers, presenting society with a quality educational offer.
To defend, within the constitutional framework of freedom of education, the right of the centers to create their own Ideology or educational models.
To defend the direct financing to the family through the Cheque Escolar, tax deduction, etc., defending the right of parents to choose the educational model they deem most convenient for their children.
To create common services of a didactic or pedagogical nature for higher quality education, promoting the qualification of teachers, management teams and entrepreneurs themselves.
To participate in the Commissions and Organisms of the Public, Institutional or Professional Administrations that have relations with teaching.
To be present in the European and international movements, Associations or Federations that, in these fields, defend the above mentioned objectives.