Facilities
Created to learn in a different way
We have everything you need
Extracurricular Activities
Classrooms
Spacious and bright spaces where our students are in a suitable environment for learning. We provide them with the latest technological means to develop their day to day such as projectors, digital and interactive whiteboards,...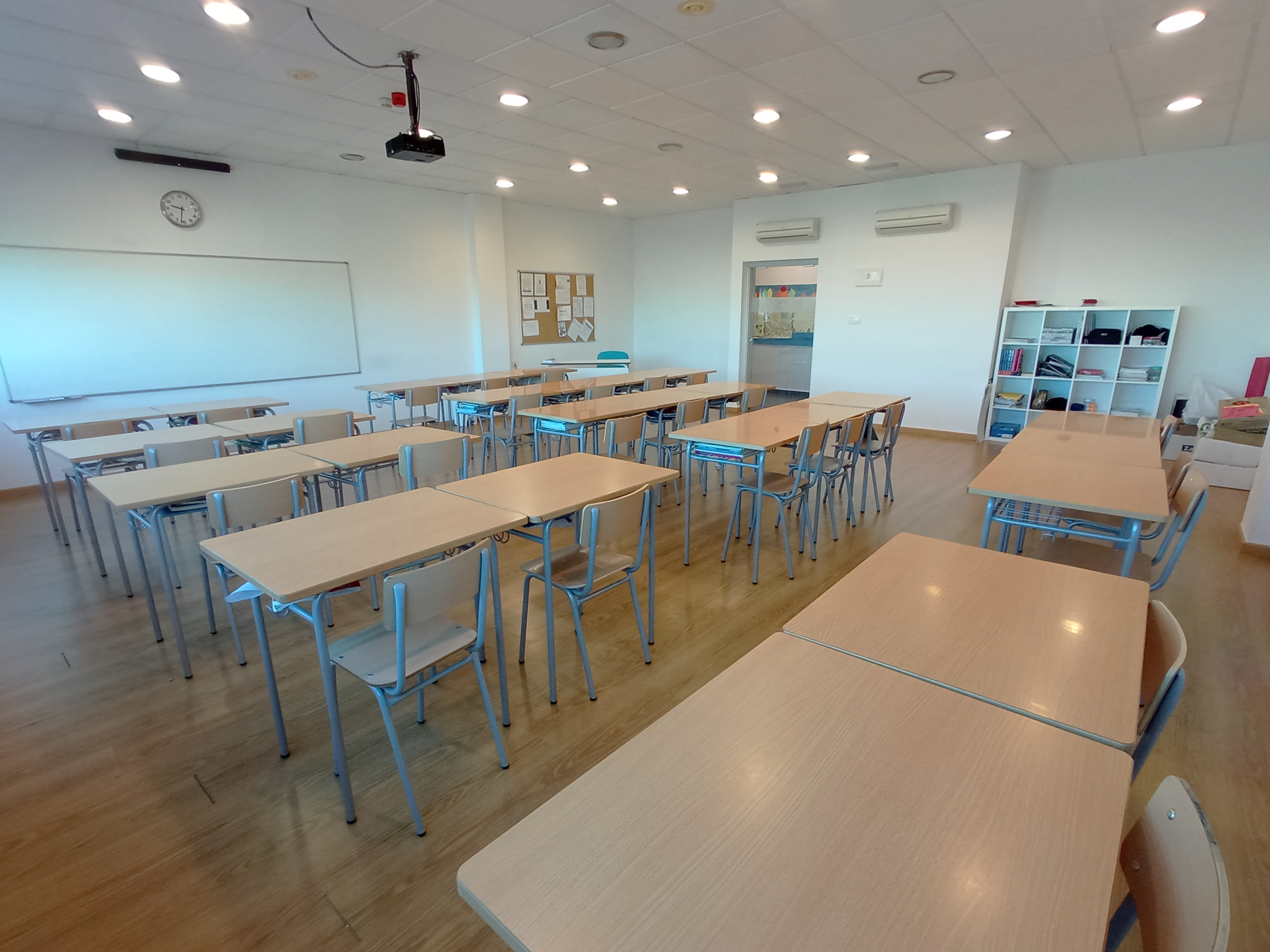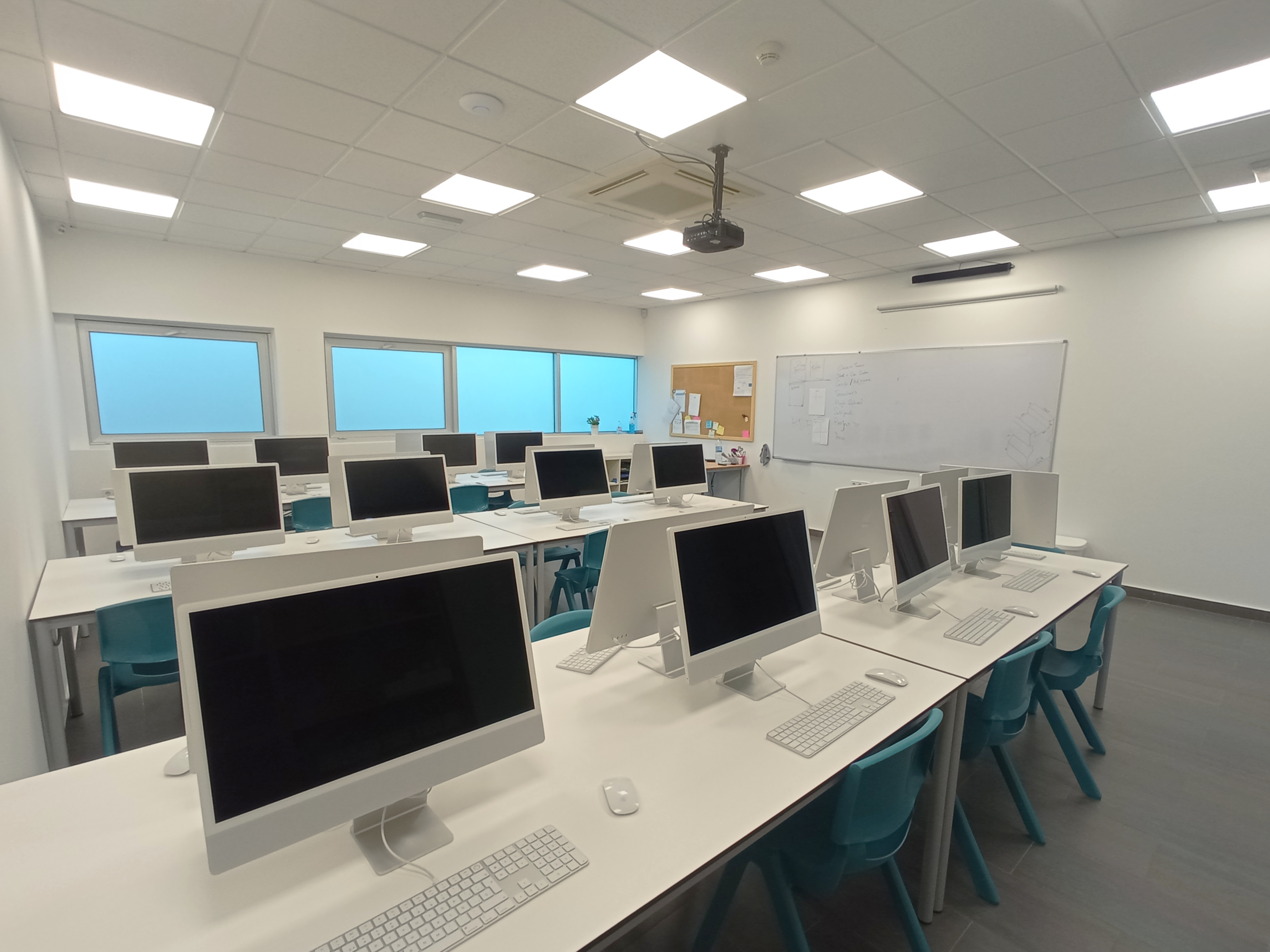 "Apple" computer classrooms
We have a computer room that contains all MAC computers, as a result of the agreement between New Castelar College and Apple. The objective of this agreement is to teach children how to use various computer programs in different virtual environments, knowledge that will be indispensable in their future.
Swimming pool
Swimming initiation, water sports, .... these and many more activities can be developed in New Castelar thanks to the swimming pool that we have in our campus. A facility for all our students to develop new physical activities in their school schedules and expand curriculum subjects such as Physical Education.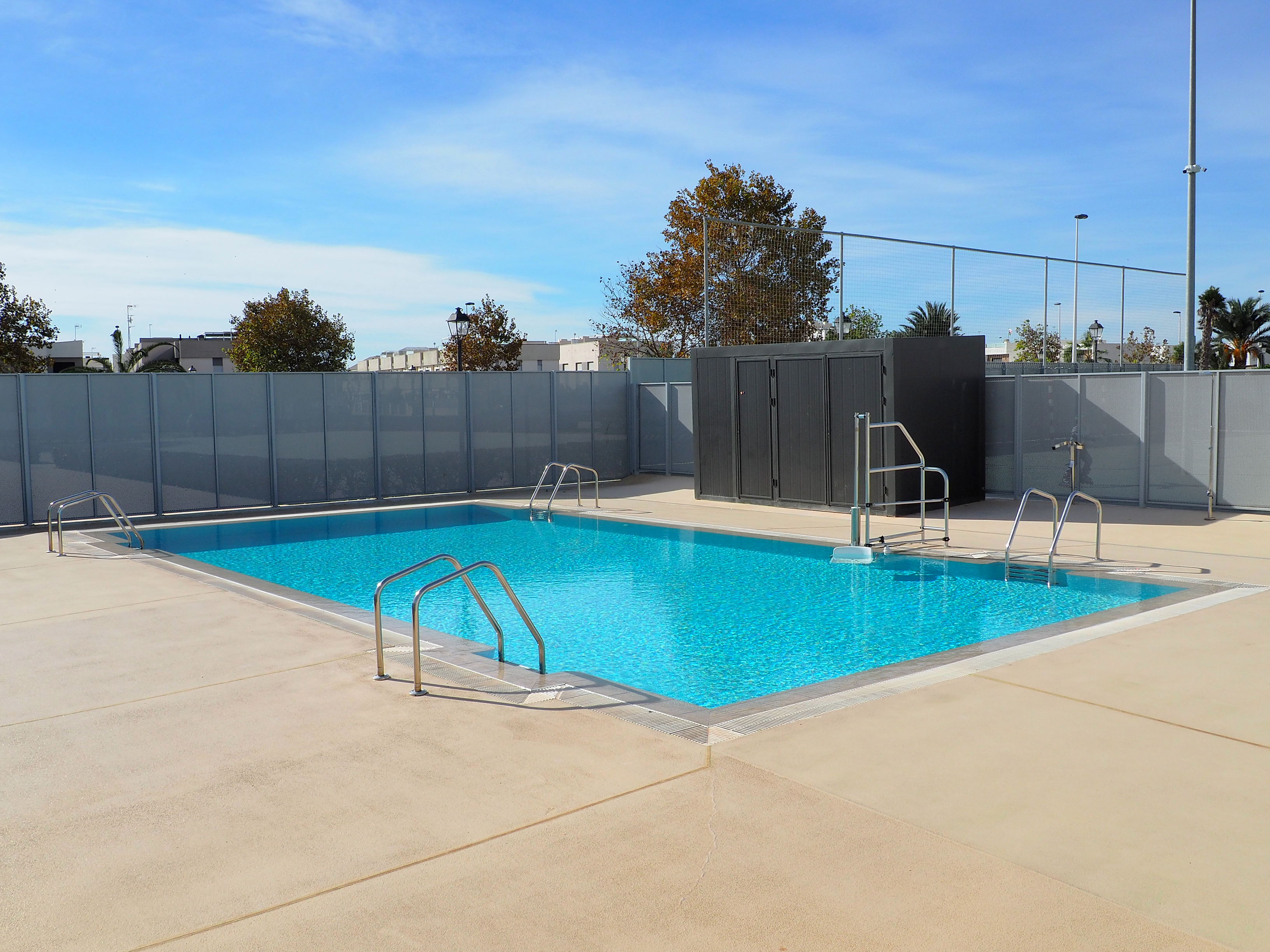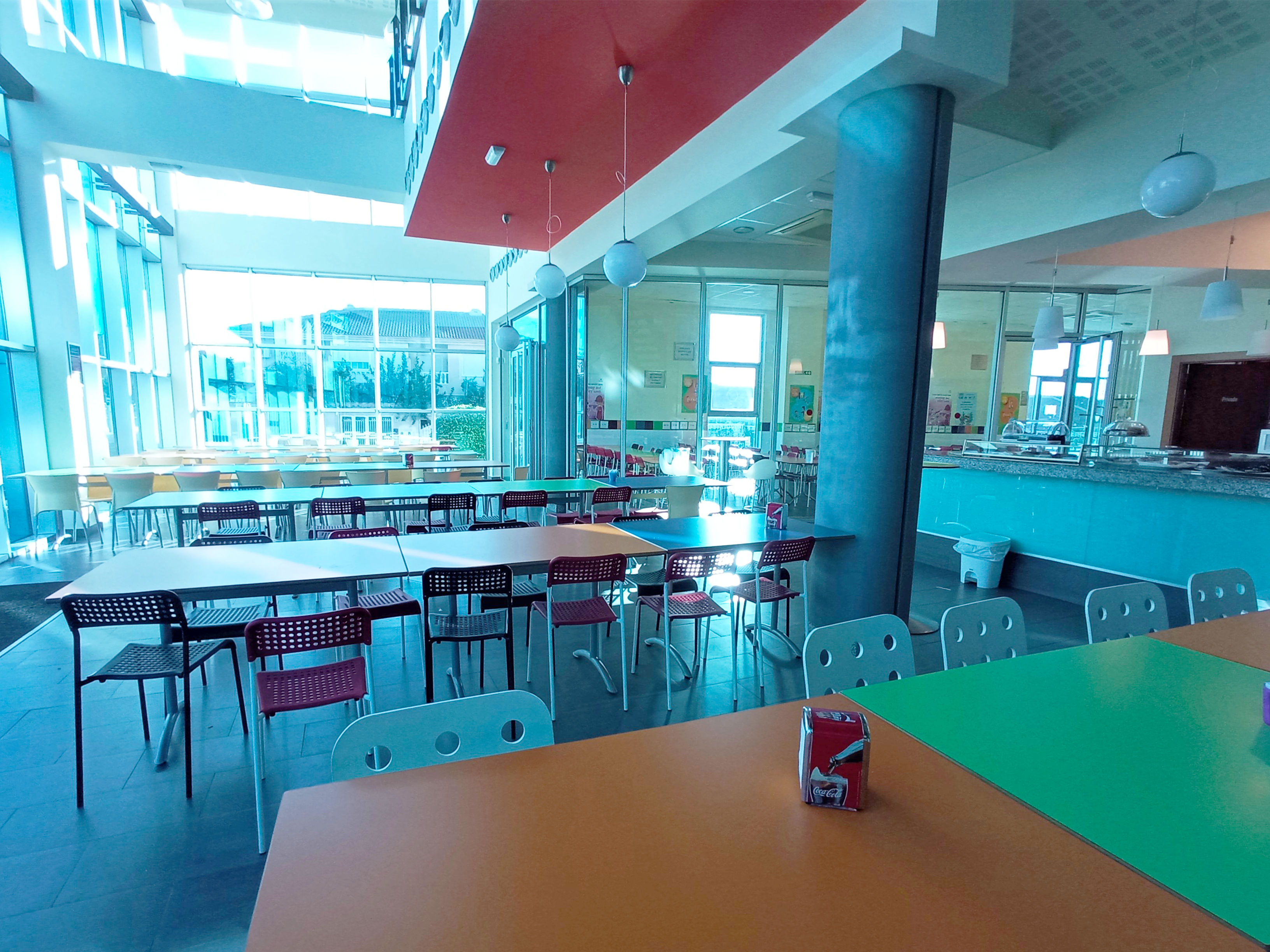 School Canteen
Our cafeteria is located on the first floor of the school and serves both our teaching staff and our students or family members who need it. 
Dining room
We offer a dining room service to our students in a hygienic, spacious environment, prepared to provide a balanced diet to our students.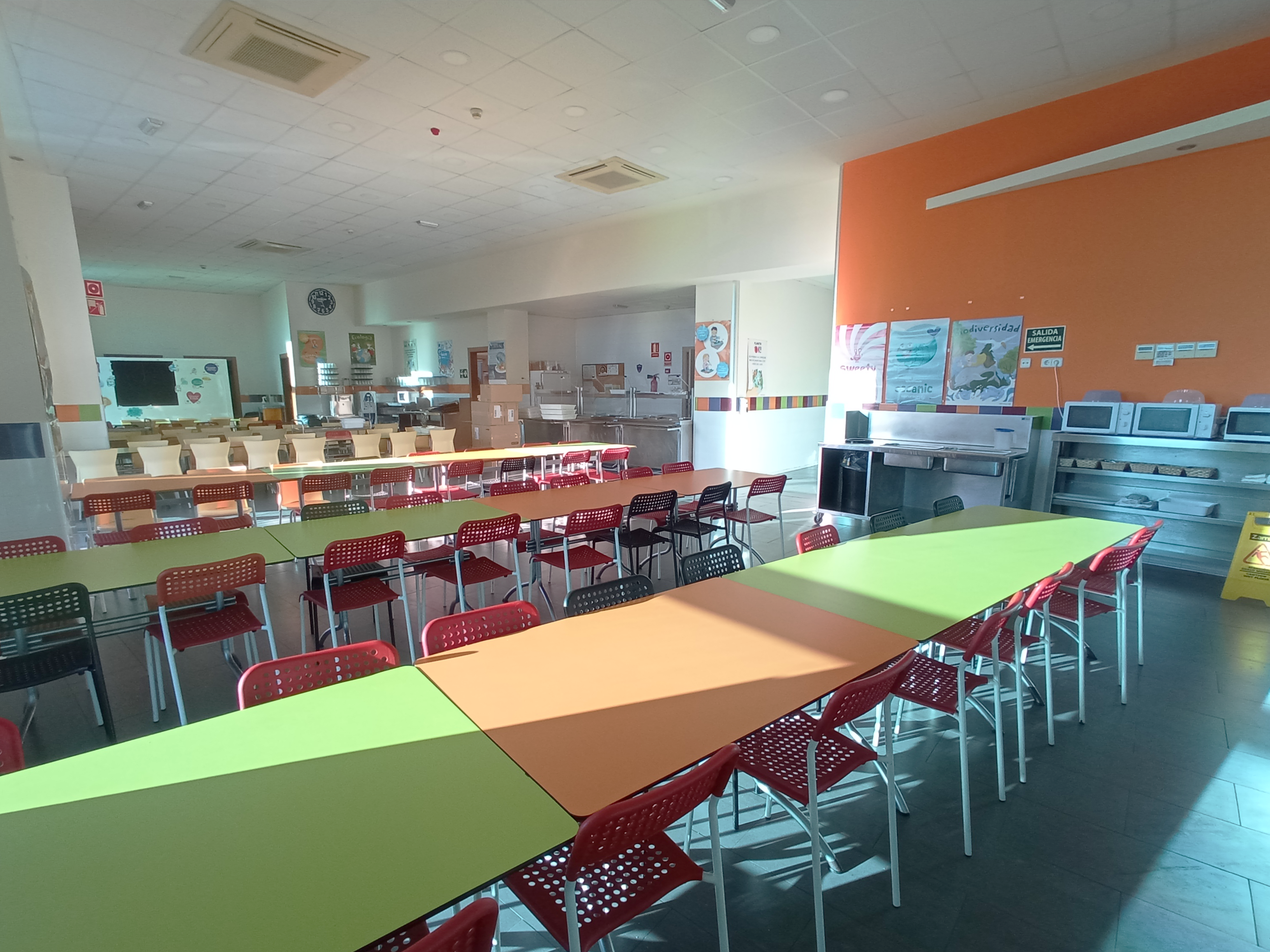 Sports and Recreational Facilities
It is very important that our students can enjoy a fun and stimulating environment in our facilities. We have both semi-covered and uncovered sports courts, outdoor reading areas or different playgrounds and games where students interact with other students in an environment of fun and games. We have a specific playground for our youngest students.
Laboratory
Knowing science by practicing is the best way for the knowledge to be acquired and installed in them forever. That is the objective of our school laboratory where the little ones will learn without realizing it.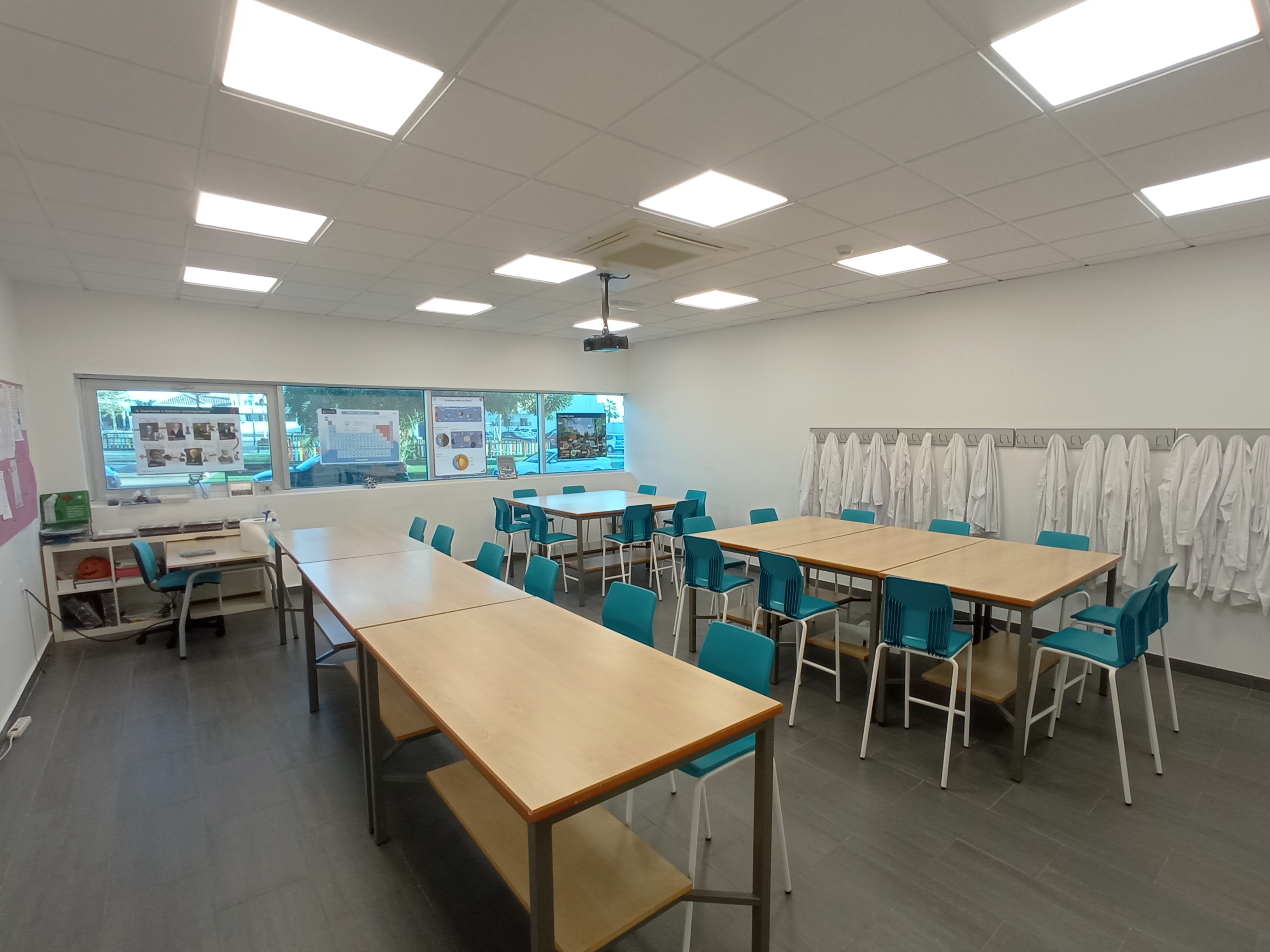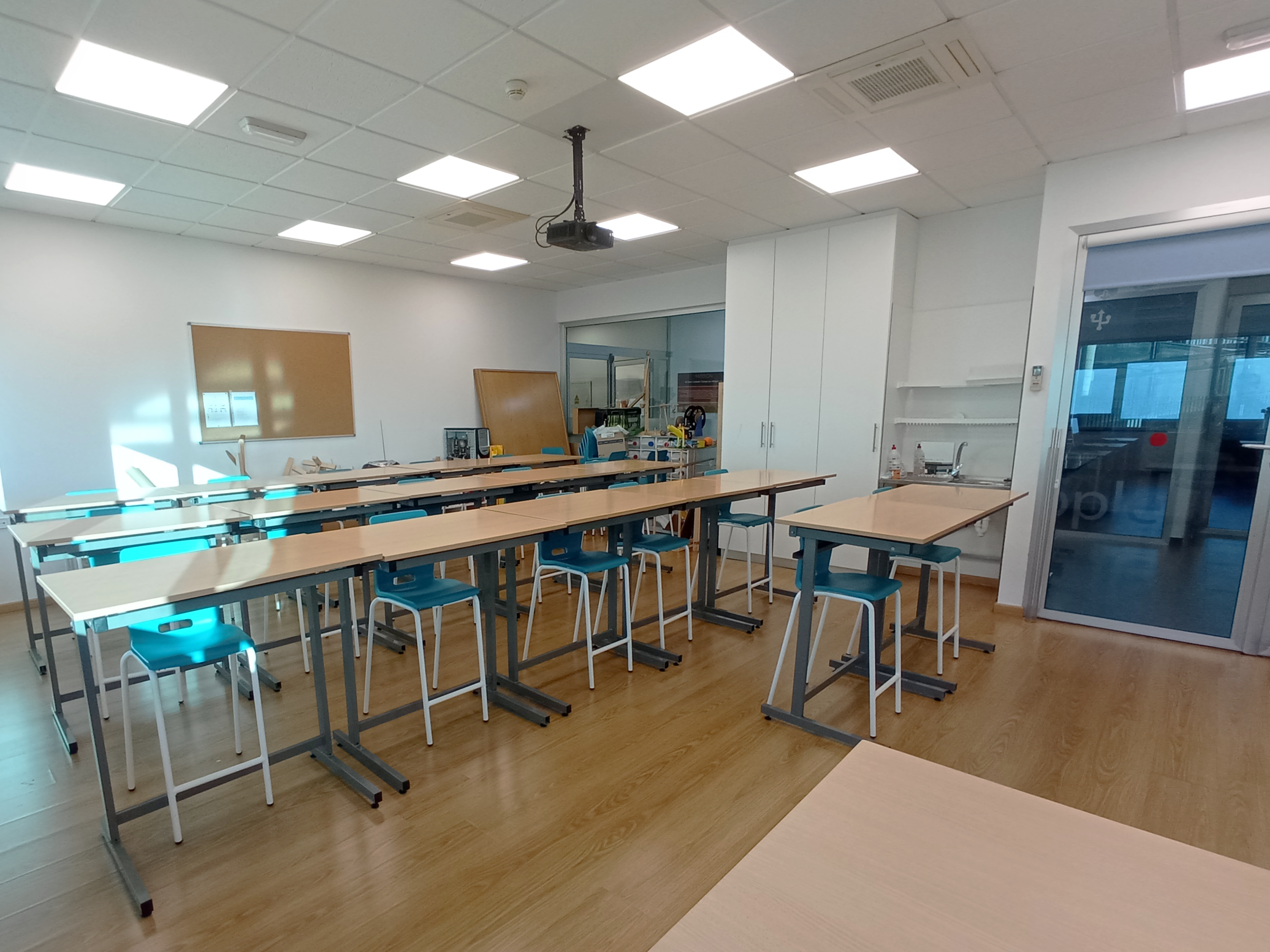 Technology Classroom
How to create an electrical circuit, how batteries work, how to make a bridge with paper and how to support our weight... all this and much more our students will learn in the technology classrooms. Areas of the school created for building and testing.
Assembly Hall
Parent meetings, end-of-year functions, student meetings, presentations.... all these and many more are the occasions when New Castelar students make use of a constantly evolving multi-purpose hall.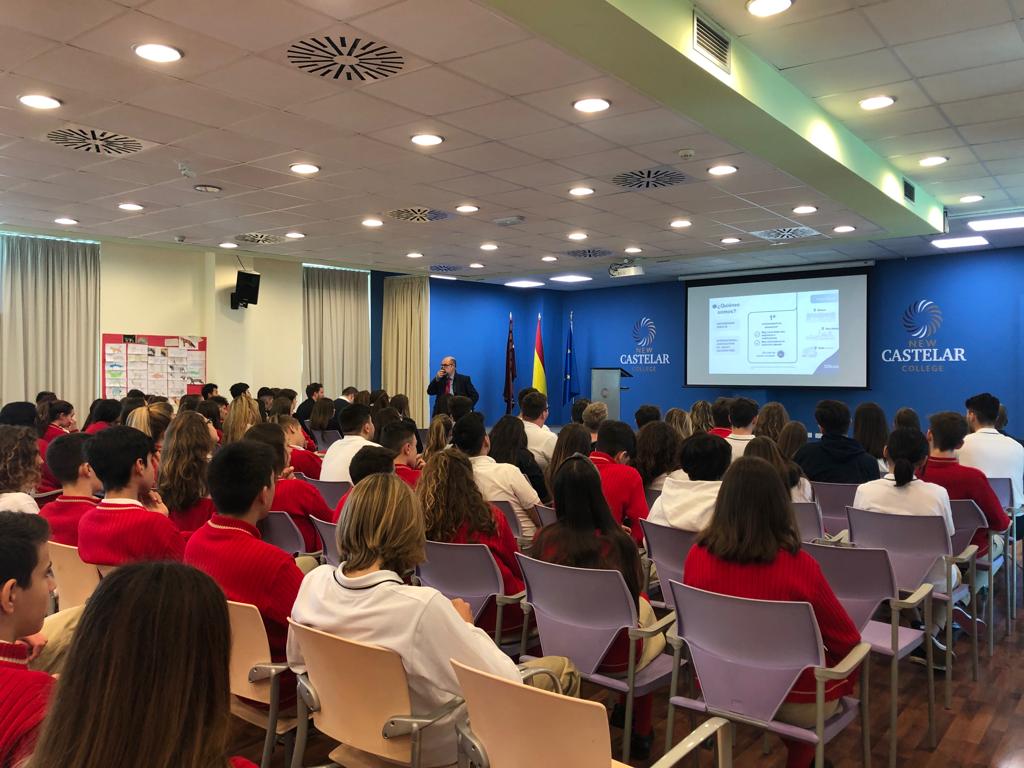 School Nursing
This pediatric nursing space has the presence of different health professionals, coordinated by Teresa Carrillo, nurse and director of the department. Our center is clear that having this nursing space in the center brings with it a faster and more efficient reaction to an emergency. The objective is to provide extra peace of mind for parents and children.
The school nursing service attends to daily emergencies and covers the needs of punctual, continuous and special care, such as the control of allergies in the dining room or even the monitoring of chronic diseases, such as diabetes.
Nuestro centro cuenta con un desfibrilador DEA para el cual parte del equipo ha recibido la formación pertinente para poder hacer uso de él en caso de emergencia. Esto  convierte a New Castelar en un Cardioprotected Space.