Services
New Castelar College International School
In New Castelar you will find
Extracurricular Activities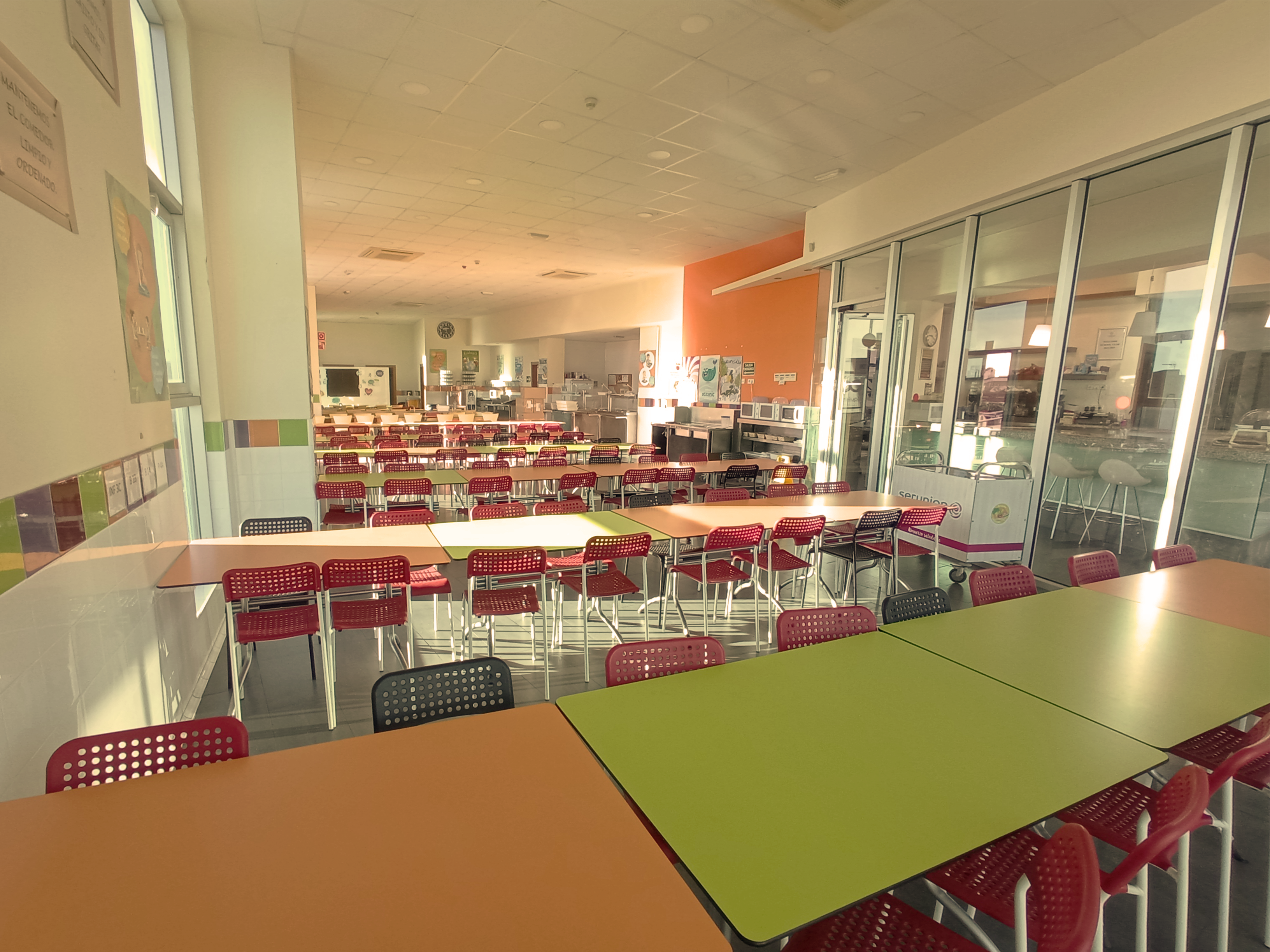 School Canteen
It is very important to provide our students with a healthy, varied and balanced diet. We have our own kitchen where we prepare daily menus designed by expert nutritionists. We pay special attention to all those students who have any kind of food allergy or intolerance, adapting the menu to their specific needs.
During their stay in the dining room, students are supervised by dining room monitors who have the required certifications for the development of their functions, in addition to an adequate personal profile.
The objectives to be achieved with these services are:
Provide a healthy, varied and balanced diet.
Encourage fellowship, respect and good manners.
Improve eating habits.
To develop personal and postural hygiene habits.
To get to know new flavors.
Parents are informed daily of the canteen menu and how much and how their children have eaten through the ESEMTIA platform.
School Nursing
This pediatric nursing space has the presence of different health professionals, coordinated by Teresa Carrillo, nurse and director of the department. Our center is clear that having this nursing space in the center brings with it a faster and more efficient reaction to an emergency. The objective is to provide extra peace of mind for parents and children.
The school nursing service attends to daily emergencies and covers the needs of punctual, continuous and special care, such as the control of allergies in the dining room or even the monitoring of chronic diseases, such as diabetes.
Our center has an AED defibrillator for which part of the team has received the relevant training to be able to use it in case of emergency. This makes New Castelar a Cardioprotected Space.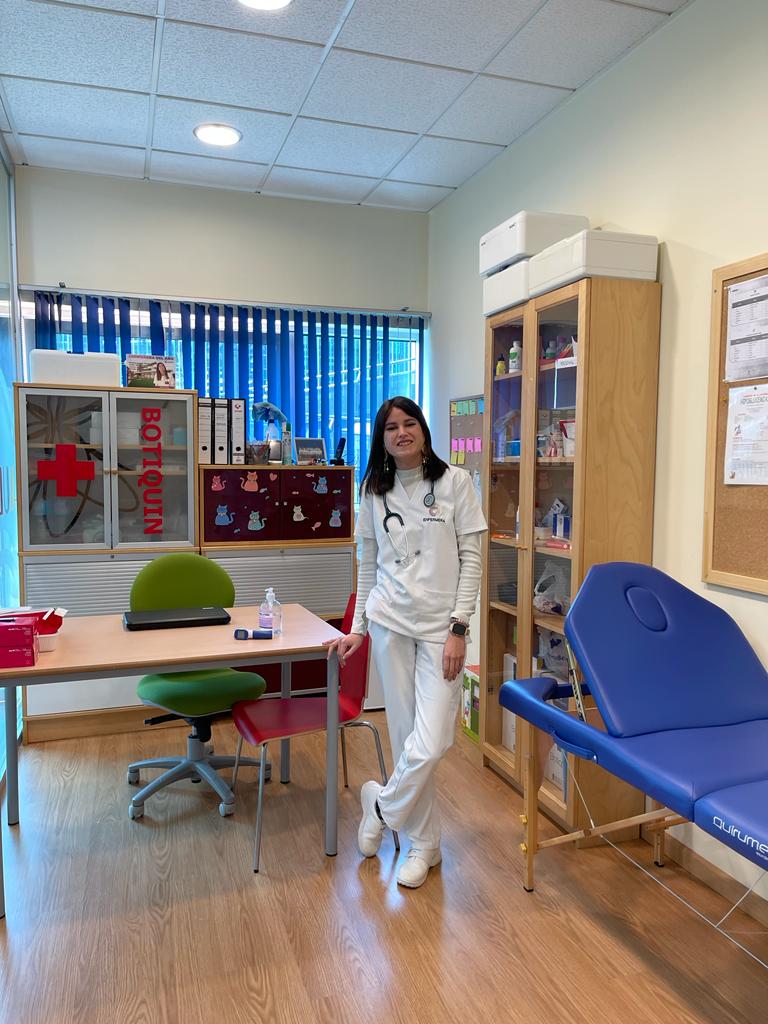 School Transportation
New Castelar College offers personalized transportation services provided by Autocares Vidal. We currently cover three routes: La Manga, Cartagena and Torrevieja. Route extensions are contemplated according to demand.
The school transportation service includes monitors who are in charge of the children's safety. Their main task is to accompany and take care of the students, making sure that they arrive at their stops and at the school without any incident occurring along the way.
Parents interested in this service will be provided with information on routes, fares, schedules and code of conduct to be followed by children using School Transportation.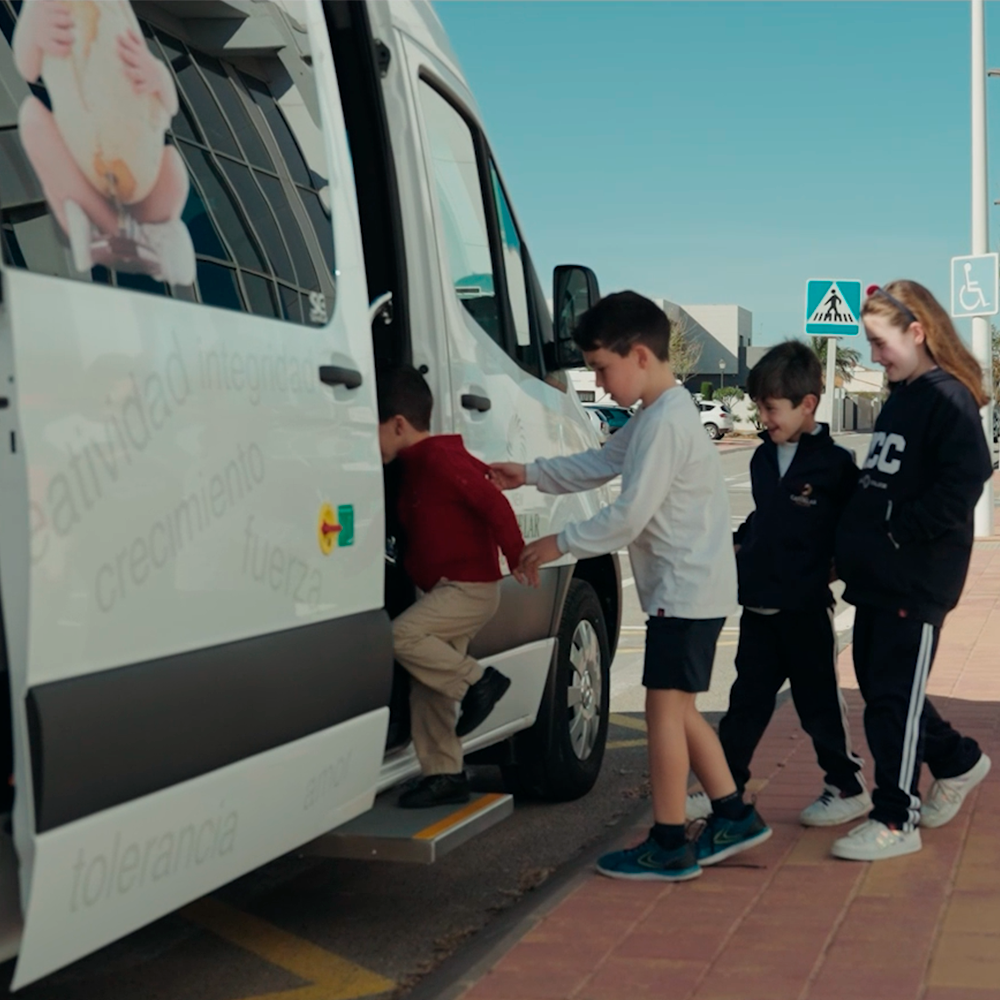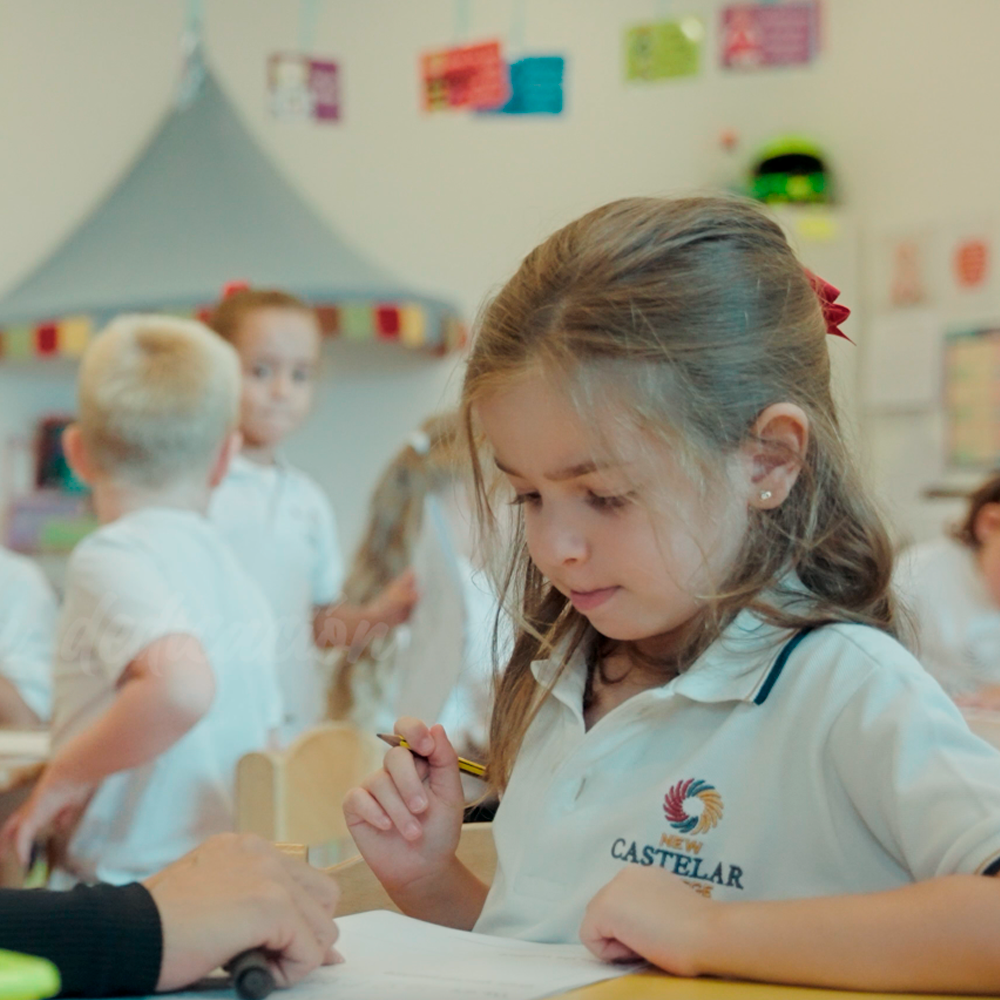 Morning Classroom
Our center offers a morning class service (from 07:45h) for all those students who need it.
Departamento de orientación
Our Center has a Psychopedagogical Guidance Office formed by specialists in the field of Pedagogy, Psychology, Neuropsychology, and Hearing and Language, whose main mission is to collaborate, help and guide in the teaching task, contributing with all the members that make up the educational community to the integral preparation of the students. It is also a primary purpose of the office to guide the student in their educational process, as well as to inform and advise parents about the evolution of their child.
Therefore, the functions of the Psychopedagogical Guidance Department are, fundamentally:
To inform, advise and guide, in a personalized and strictly confidential manner, students, parents and teachers.
Facilitar la integración de los alumnos en el colegio y en su grupo de clase.
Detect possible learning problems and help to overcome them.
Collaborate with management and tutors.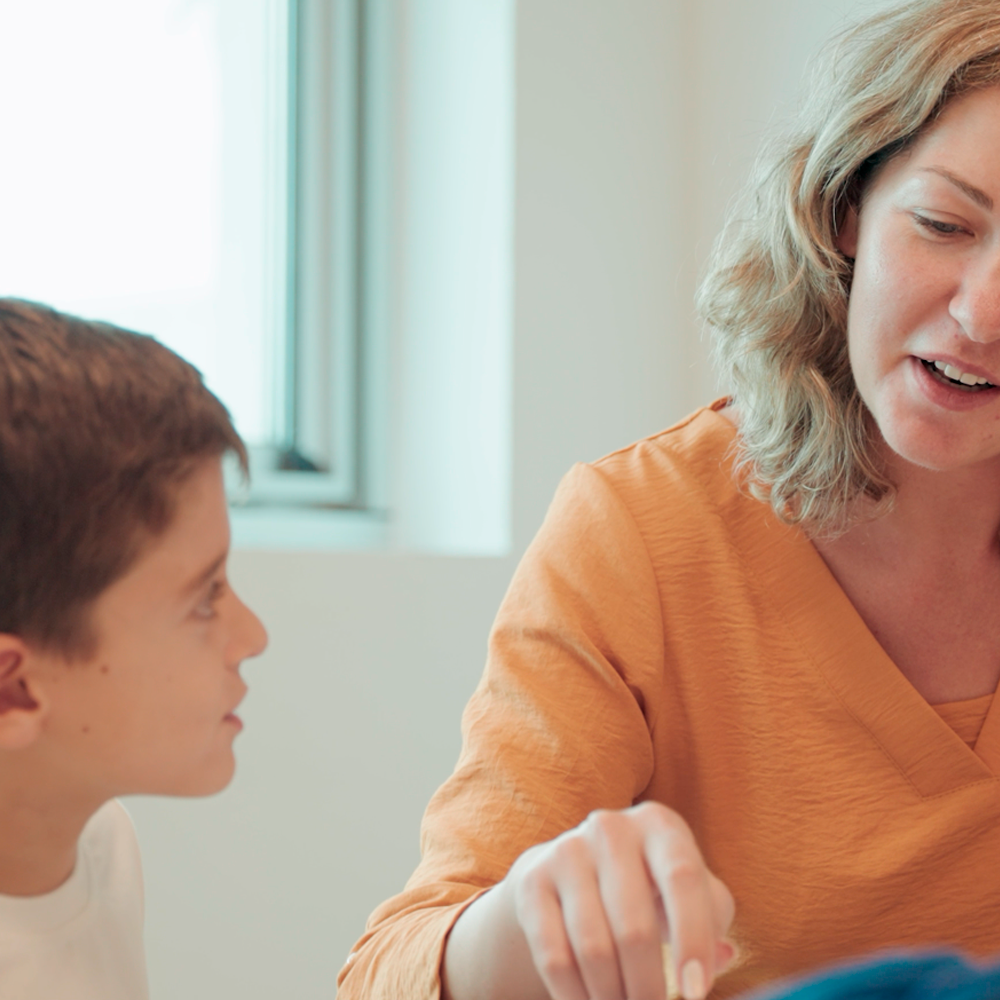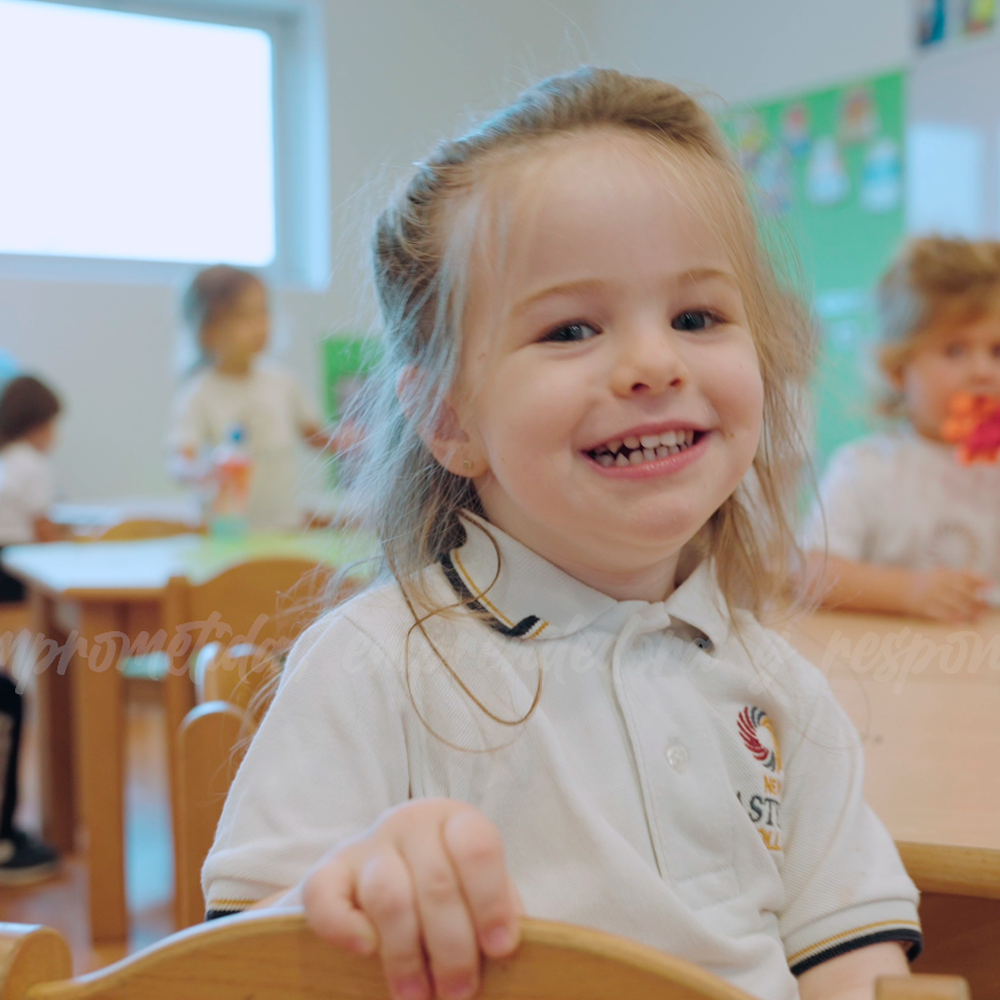 Immersion
As an international school, we welcome students of different nationalities, including American, English, Belgian, Chinese, Russian, Swedish and Swiss.
For this reason we have a linguistic immersion program to reach in the shortest time possible an optimal level of Spanish and English, since both languages are equally used at New Castelar College, and thus be able to follow in a normalized way the teaching sessions together with the rest of the students of the course to which the student belongs
This program is also applied, especially with those students who come from other Spanish schools where the English language is studied as a subject and not as an instrumental language for other subjects, not being part of the student's daily routine.
School Reinforcement
During the Primary School, New Castelar College offers remedial classes in most of the subjects that make up the educational curriculum, as part of the services we offer at no extra cost and taught from 12.50 pm to 1.50 pm. Students attend these sessions on the recommendation of the teacher or tutor and with the consent of parents or legal guardians.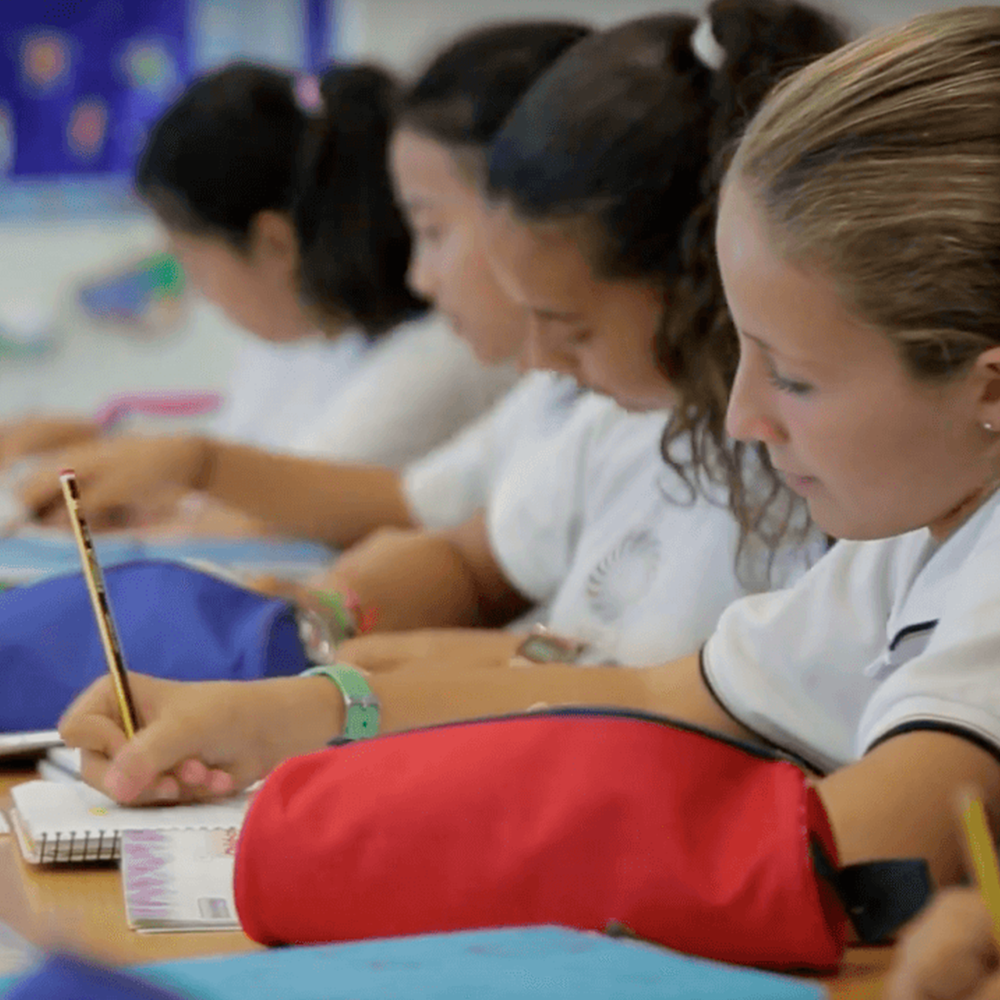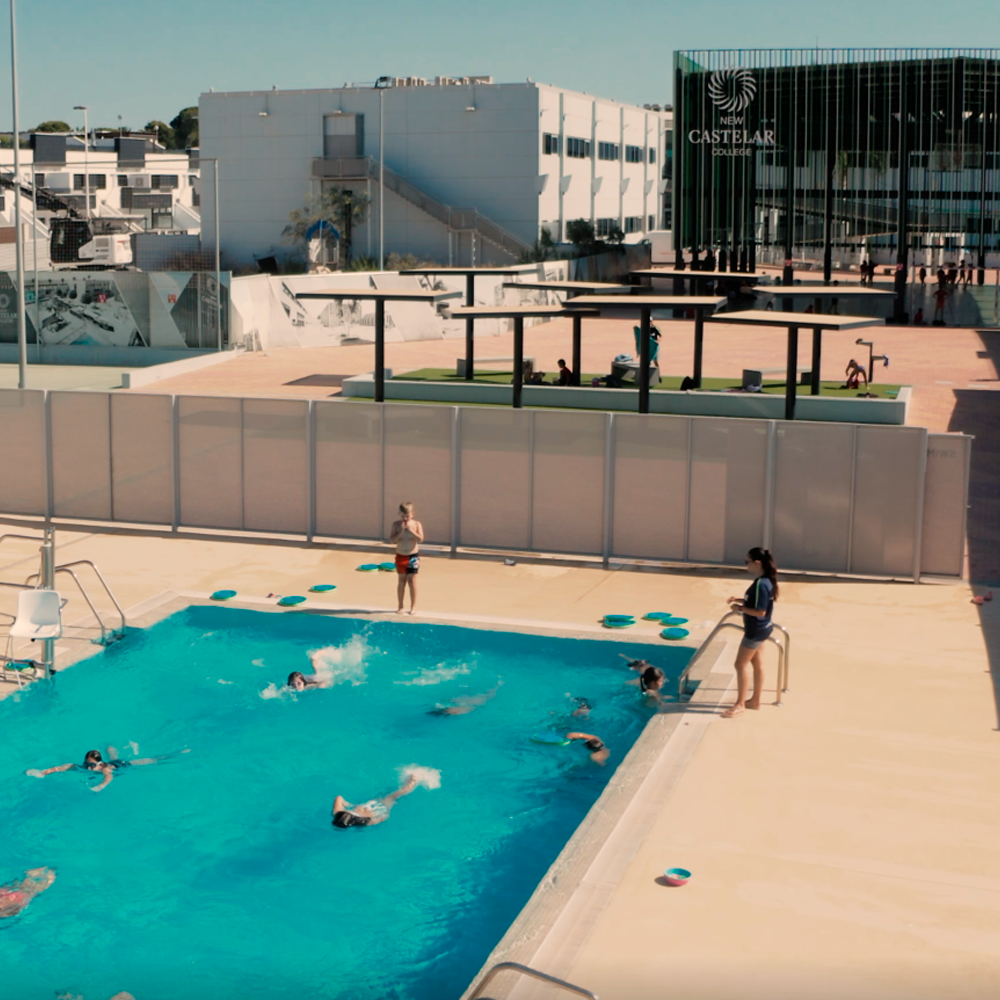 Extracurricular Activities
Among the extracurricular activities offered are: robotics, chess, tennis, soccer, judo, dance, skating, instrumental ensemble, artistic techniques, storytelling, French, etc. The schedule is as follows:
From 12.50h to 13.50h the Primary Education Extra-curricular Activities take place.
From 1:50 p.m. to 2:50 p.m., the Extracurricular Activities for Children's Education take place.
From 4:00 p.m. to 4:50 p.m., the Secondary Education Extracurricular Activities take place.
Those students who choose not to perform any of these extracurricular services spend that time going to the library to do homework, read or play while being supervised at all times by the teaching staff.
Extracurricular activities
| | |
| --- | --- |
| Lego, Robotics, Video Game Programming and 3D Design | Kitsune Mathematics |
| Debate and Public Speaking Club | Aloha Mathematics |
| Piano | Theater |
| Cambridge FIRST Certificate Preparation | Cambridge CAE Certificate Preparation |
| Multisports | French |
| Soccer | German |
| Skating | Chess |
| Volleyball | Basketball |
| Badminton | Tennis |
| Personal Defense  | Dance / Zumba |